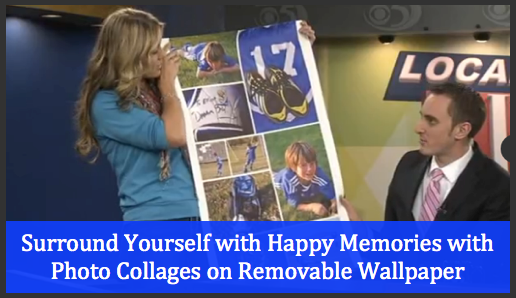 Photo collages on removable wallpaper can be a great tool to bring happiness. Finding health and happiness is simple, but it is not easy. One of the biggest things I stress with my clients is that the road can be much smoother if you make your scenery nicer. If you surround yourself with what makes you happy, it will be much easier to be happy.
When I work with clients we go through all aspects of their life and find ways to ditch the bad and replace with the good. One of the simplest places to start is in your own home. While I motivate my clients to get out there and make memories, I also stress that they keep those memories alive. The walls in my home are filled with photos of my loved ones and inspirational quotes to remind me of my blessings. My husband takes amazing photos and one of the struggles I have had is having to choose what to put on the wall….BUT not anymore thanks to WeMontage!
WeMontage transforms your favorite images into removable wallpaper. I am beyond excited to start filling my walls with motivational masterpieces! Below is a soccer collage I made for my son. (The picture doesn't do it justice)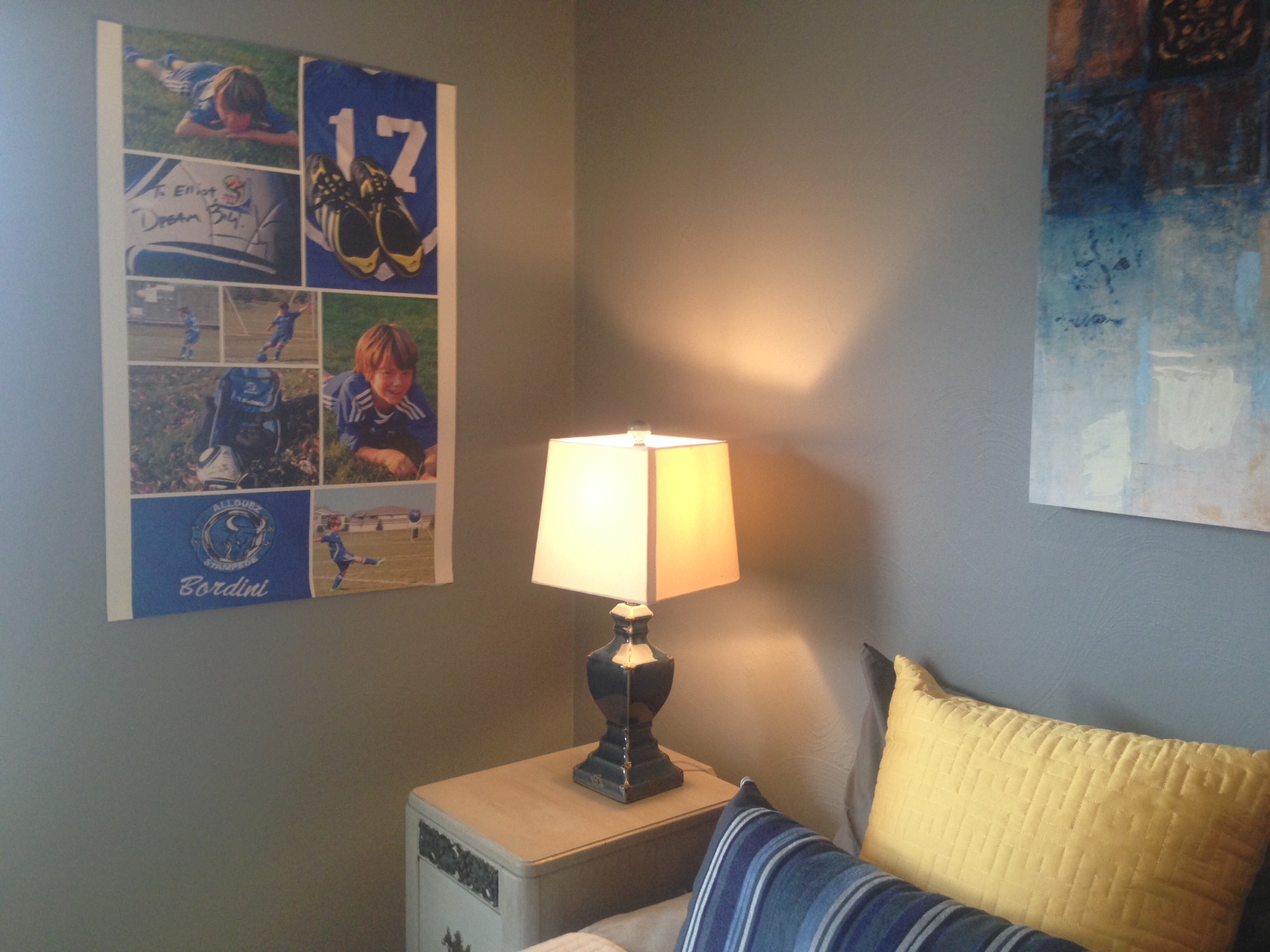 Here are some better quality images from WeMontage.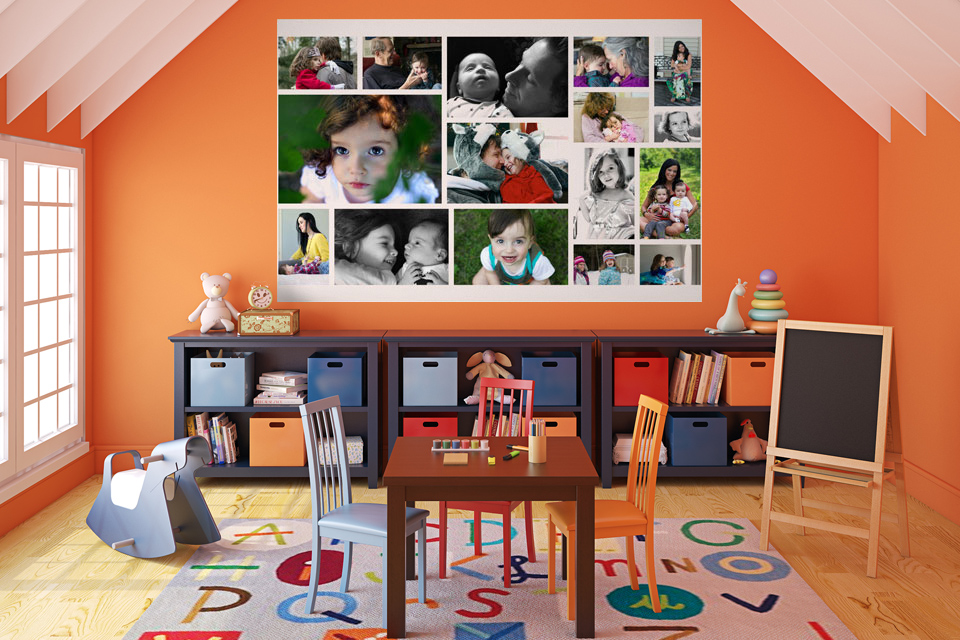 Here is why I love WeMontage:
You can showcase multiple photos

Uploading was super fast

Making the collage was fun and simple

You can get any size you want with any color background or border

It sticks to textured surfaces

It won't damage walls

Easily removable

You can roll it up and save as a keepsake

Money back guaranteed

FREE shipping
To learn more about WeMontage, here is today's Media Mom segment from Local 5 Live. Also, from today until Monday, December 2, 2013 you can enjoy a 20% discount at WeMontage by using the code "simplykerry". These make great gifts for the holidays. If you don't have the photos to make a collage for someone, you can always purchase a gift card.