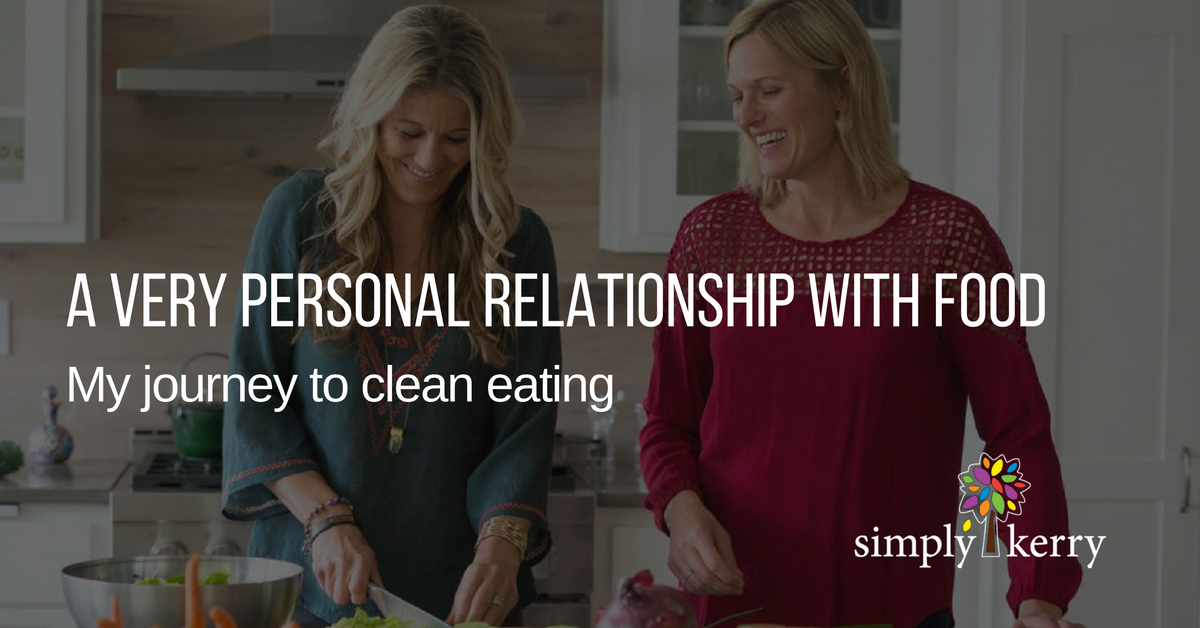 I struggled with common things like the inability to lose weight and never really 'felt' better from eating healthy foods…
My relationship with food has been dysfunctional since I started dieting at age 9. I tried every diet in the book and also went as far as restricting food and throwing it up.
My clean eating journey began in 2011 when my dad was diagnosed with stage 4 pancreatic cancer. The doctors gave him a few months to live and not much hope for the family to cling to so I decided to find my own cures.
I became a student all of all things 'wellness'. I studied alternative medicine and treatments, cancer-fighting diets, clean eating, and a variety of other things. My bookcase became a holistic library! I would come home with mountains of books, attend conferences, and seek advice from experts. I would then bring all that I learned to my dad and beg him to implement. He was a surgeon so it was quite a challenge trying to open his medical mind to all that I was bringing him. He would nod and say "Okay, I will look into it" but I would leave his house hopeless and defeated knowing he wouldn't try it.
I wasn't going to give up. I kept thinking, "How could I "make" him do this?" Then I recalled a lot of the research I was doing talked about how these treatments helped people with depression and mental illness….WELL GUESS WHO HAD THAT!? ME!!! That was my IN! So I later went to my dad and said "Hey dad, check out this article about mood boosting foods…looks like they are good for cancer too!" Or "Dad, look at this research on infrared saunas! They are good for people with depression!" Next thing I knew, my dad was buying herbal teas and an infrared sauna and joined me on my holistic train to healing and the few months he was given turned into a whole year.
I worked so hard to set an example for my dad. While learning and implementing clean eating, I made the decision to go off the anti-depressants I had been on for 15 years. I wanted to show my dad I could do it so I continued to study and applied it all so I could improve my mind, body and spirit. While trying to save my dad I ended up saving myself.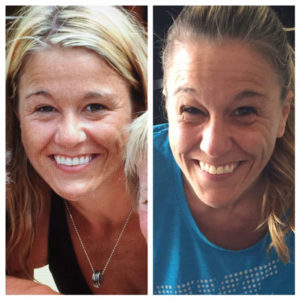 What began with me, soon extended to my family, although they were much harder to crack! My husband and kids did not want to give up their sugary foods. It definitely took some time to get them on board but I am proud to say our kitchen and NOW our garden is full of food that fuels us.
This photo is a throwback from 5 years ago where I was still on anti-depressants and not eating well, all the way to now. You can see my face is way less puffy and more vibrant now!
All of this was great, however there were a few key things that weren't happening for me and my family. I still experienced moodiness, skin problems, digestive problems, stomach cramps, and bloating. I thought, "How could I feel this way when I eat SO healthy?"
That all changed when we did Dr. Lynn Wagner's Food Program.
In the Food Program I experienced:
Weight Loss
Improved Mood
Better Sleep
More Energy
More Clarity & Creativity
Clearer skin
Better digestion
Reduced body pain
Less Stress
Increased Intuition
All those things I had been striving for and not quite getting results. The main difference with the Dr. Wagner's program was that is was and is not a one size fits all approach. I had been eating healthy foods – but not necessarily foods that were good for me.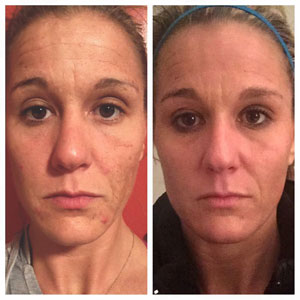 Dr. Wagner's program focuses on finding the foods that cause inflammation and intolerance in an individual and removing them by a process of elimination. It's about finding what works for YOU. With me, I found that I am sensitive to dairy, certain vegetables, and caffeine affected me negatively.
Eliminating these foods gave me amazing results. You can see in my face that I achieved clear skin, less dark circles around my eyes and on a whole I don't look tired anymore!
Getting my husband and the kids on board with this was way easier as they saw the results I was having. My son had been unhappy with his body and even requested to join the program! The last run of the program had some other kids take part too! Elliot lost 10 pounds and said he was feeling way more confident and happier, which for a parent is all you can wish for! See some of mine and my family's physical results below:
Here's a snapshot of Brad's weight loss over a more extended period of time
However with Lynn's program he saw the most rapid results
Elliot lost 10 pounds and feels so much more confident!
Another of my face before and after the program, you can see how much 'puffiness' I lost!
Delaney is a student of both Lynn and I, this was her after the first food program
And now, the first photo was taken one year ago almost exactly. Her transformation as a result of working with us has been inspiring!
JOIN US IN THIS NEXT ROUND OF FOOD FOR FUEL!
---