Where It All Started
My father's death saved my life.
Through experiencing his unfathomable spirit of living his life to his fullest while dying, it brought out my inner strength to help me win a battle of my own – a battle with manic depression. One that robbed me of my identity for 15 years. When I lost my father, my soul was awakened and I discovered that being happy is actually quite simple.
My Mission & Purpose
Re-connecting you with your authentic self!
It's through my story of transcending loss, depression, and all the other MISdiagnoses that reveals my true purpose. My mission is to inspire you to also find joy and happiness by living authentically, purposefully, and believing in something higher than yourself. I have documented my transformation process and developed SIMPLE programs that will allow you to discover who you are and why you are here.
Start Your Transformation
Start Simple: 10 Transformation Steps to Take Right Now (FREE EBOOK!)
What's Inside??
10 steps I took when I started my journey to health and happiness
1
Why setting intentions is paramount on your journey…
2
Real life experiences and examples we can all relate to…
3
3 VERY simple ways to start feeling better right away…
4
How to stop judging yourself and become more compassionate…
5
How technology can be used to aid your healing process…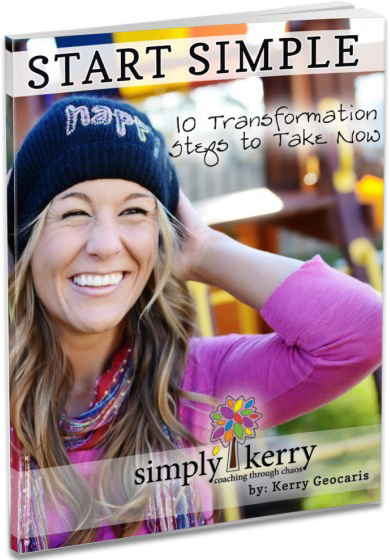 Sign up now to receive this essential ebook!
OR
Share on Facebook or Twitter to grab your copy!
*Ability to edit posts before sharing